Questo contenuto è riservato agli utenti registrati.
REGISTRATI
LOGIN
»
Drilling
» Shock Absorber
Shock Absorber

The aim of shock absorber is to prevent from premature deterioration the rotation head of drilling rigs eventually caused by the down the hole hammer. They are provided in a wide range of threads and diameters
Drilling
Inserisci i campi richiesti per completare la tua iscrizione:


Submit our Newsletter
Area Riservata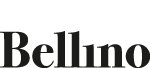 Bellino Srl
S.P. Bari-Modugno km 1,5
70026 MODUGNO (Bari) - ITALY
P.I./C.F. 03593370723
Reg. Impr. 03593370723
R.E.A. Ba268930
Cap. soc.€101.490,00 i.v.