Questo contenuto č riservato agli utenti registrati.
REGISTRATI
LOGIN
»
Drilling
» Augers
Augers

Bellino manufactures augers with threaded or exagonal connections, according to the same standard quality fixed for friction welded drill pipe.
They have both the tool-joints welded (friction welded) on the pipe and also for this they guarantee more reliability and quality.
The pipe, made of N80 steel, ensures a tensile strength of 680Nmm2, and the metal spiral has a thickness of 10mm and – with the cutting edge process available in house - it is welded on a drill rod in order to obtain a continuous flighting.
The augers' pitch is designed depending on the outside diameter, so that the feeding speed can guarantee the holes' uprightness.
Drilling
Inserisci i campi richiesti per completare la tua iscrizione:


Submit our Newsletter
Area Riservata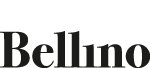 Bellino Srl
S.P. Bari-Modugno km 1,5
70026 MODUGNO (Bari) - ITALY
P.I./C.F. 03593370723
Reg. Impr. 03593370723
R.E.A. Ba268930
Cap. soc.€101.490,00 i.v.