Questo contenuto è riservato agli utenti registrati.
REGISTRATI
LOGIN
»
Drilling
» Casings
Casings

Obtained by welding the phosphatized tool-joints to the N80 steel pipe , which complies to API 5CT standard, (Series N), they are also available with carbonitrided tool-joints and friction welding (Series S).
Drilling
Inserisci i campi richiesti per completare la tua iscrizione:


Submit our Newsletter
Area Riservata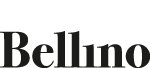 Bellino Srl
S.P. Bari-Modugno km 1,5
70026 MODUGNO (Bari) - ITALY
P.I./C.F. 03593370723
Reg. Impr. 03593370723
R.E.A. Ba268930
Cap. soc.€101.490,00 i.v.