» Company
Company
Originally formed in 1978 as workshop of fine mechanical accuracy, nowadays its business is focused on the supply of Standard Service Control Valves and Severe Service Control Valves, manufactured and supplied for the main national and international companies.

Bellino designs, manufactures and assembles drill rods and equipment for vertical drilling.
By using top nutch materials and cutting edge production processes, together with production flexibility, strict processes and product quality control systems our team works as a unique reliable partner to our customers.
Inserisci i campi richiesti per completare la tua iscrizione:


Submit our Newsletter
Area Riservata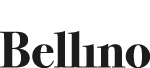 Bellino Srl
S.P. Bari-Modugno km 1,5
70026 MODUGNO (Bari) - ITALY
P.I./C.F. 03593370723
Reg. Impr. 03593370723
R.E.A. Ba268930
Cap. soc.?101.490,00 i.v.