Questo contenuto è riservato agli utenti registrati.
REGISTRATI
LOGIN

»
Power Generation
» Desuperheater
Desuperheater

The BELLINO steam BPD probe desuperheater is used in desuperheater applications where small or medium spray water flows are required for cooling the steam.
Power Generation
Inserisci i campi richiesti per completare la tua iscrizione:


Submit our Newsletter
Area Riservata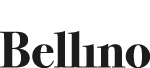 Bellino Srl
S.P. Bari-Modugno km 1,5
70026 MODUGNO (Bari) - ITALY
P.I./C.F. 03593370723
Reg. Impr. 03593370723
R.E.A. Ba268930
Cap. soc.?101.490,00 i.v.