» News & Events
News & Events
Saturday, 12 May 2018
Design validation with CFD simulation and geometrical optimization
Abstract Control valves have the task to regulate fluxes through pipes in any fluid plants. This paper addresses the efforts in term of research to design more and more efficient control valves manufactured by Bellino srl. Some study cases explain the evaluation of their flow rates and sh...
Read
We participated in:

VALVE WORLD 2016
DUESSELDORF (GERMANY)
From 29/11/2016
To 01/12/2016
HALL 5 STAND 5B32
We participated in:


ETOIL UK SPECIAL EVENT - Spring 2016
Nottingham (United Kingdom)
From 17/03/2016
To 17/03/2016

Wednesday, 2 March 2016
Now also present in `Power Generation` segment
Bellino is gaining its reputation in the manufacturing of valves for any service of power generation. The range includes let down station desuperhater, by pass turbine for high medium and low pressure and is focused on several services, starting from steam desuperheating to boiler valves. Thanks...
Read
We participated in:


VALVE WORLD 2014
DUSSELDORF (Germany)
From 02/12/2014
To 04/12/2014

We participated in: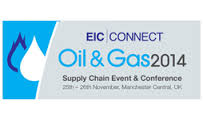 EIC CONNECT OIL & GAS
MANCHESTER CENTRAL (United Kingdom)
From 25/11/2014
To 26/11/2014
STAND A24
Inserisci i campi richiesti per completare la tua iscrizione:


Submit our Newsletter
Area Riservata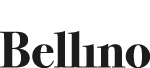 Bellino Srl
S.P. Bari-Modugno km 1,5
70026 MODUGNO (Bari) - ITALY
P.I./C.F. 03593370723
Reg. Impr. 03593370723
R.E.A. Ba268930
Cap. soc.€101.490,00 i.v.