» Special Processes
Special Processes
Our skilled operators can perform qualified welding processes according ASME IX and UNI EN 15614.
Starting from forged material: INCONEL 625, F91, F11, F22, A105, AISI 316, or casting: WCB, WC6, WC9, CF8M we are able to make butt welding by electrode up to 50 mm and overlay and cladding processes by TIG
Any non-destructive test (RX-LP) is supplied by our suppliers or from our qualified operators.
Inserisci i campi richiesti per completare la tua iscrizione:


Submit our Newsletter
Area Riservata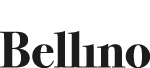 Bellino Srl
S.P. Bari-Modugno km 1,5
70026 MODUGNO (Bari) - ITALY
P.I./C.F. 03593370723
Reg. Impr. 03593370723
R.E.A. Ba268930
Cap. soc.?101.490,00 i.v.