» News & Events
News & Events
Saturday, 12 May 2018
Design validation with CFD simulation and geometrical optimization
Abstract
Control valves have the task to regulate fluxes through pipes in any fluid plants. This paper addresses the efforts in term of research to design more and more efficient control valves manufactured by Bellino srl. Some study cases explain the evaluation of their flow rates and show some comparisons with CFD simulations.
Introduction
Bellino srl designs and manufactures different types of control valves according to different customer requirements. The design of control valves starts with the need to optimize the knowledge acquired with the manufacturing of control valves over a long time, mainly based on two types of bodies, and different types of trims....
Download the attached document to read more
We participated in:

Piacenza (Italy)
From 01/10/2008To 04/10/2008
Milano (Italy)
From 03/10/2008To 07/10/2008
Pad. 11 Stand M06
PARIGI (France)
From 20/04/2009To 25/04/2009
Stand: B001 5B
View all
Inserisci i campi richiesti per completare la tua iscrizione:


Submit our Newsletter
Area Riservata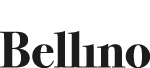 Bellino Srl
S.P. Bari-Modugno km 1,5
70026 MODUGNO (Bari) - ITALY
P.I./C.F. 03593370723
Reg. Impr. 03593370723
R.E.A. Ba268930
Cap. soc.?101.490,00 i.v.