Questo contenuto è riservato agli utenti registrati.
REGISTRATI
LOGIN

»
Power Generation
» HP Turbine Bypass Valve
HP Turbine Bypass Valve

The HP turbine bypass valve routes high pressure, high temperature steam around the HP Turbine, from the main steam line typically to the cold reheat line.
In doing so, the HP turbine bypass valve must perform both pressure reduction as well as temperature control.
Power Generation
Inserisci i campi richiesti per completare la tua iscrizione:


Submit our Newsletter
Area Riservata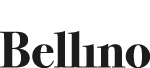 Bellino Srl
S.P. Bari-Modugno km 1,5
70026 MODUGNO (Bari) - ITALY
P.I./C.F. 03593370723
Reg. Impr. 03593370723
R.E.A. Ba268930
Cap. soc.?101.490,00 i.v.